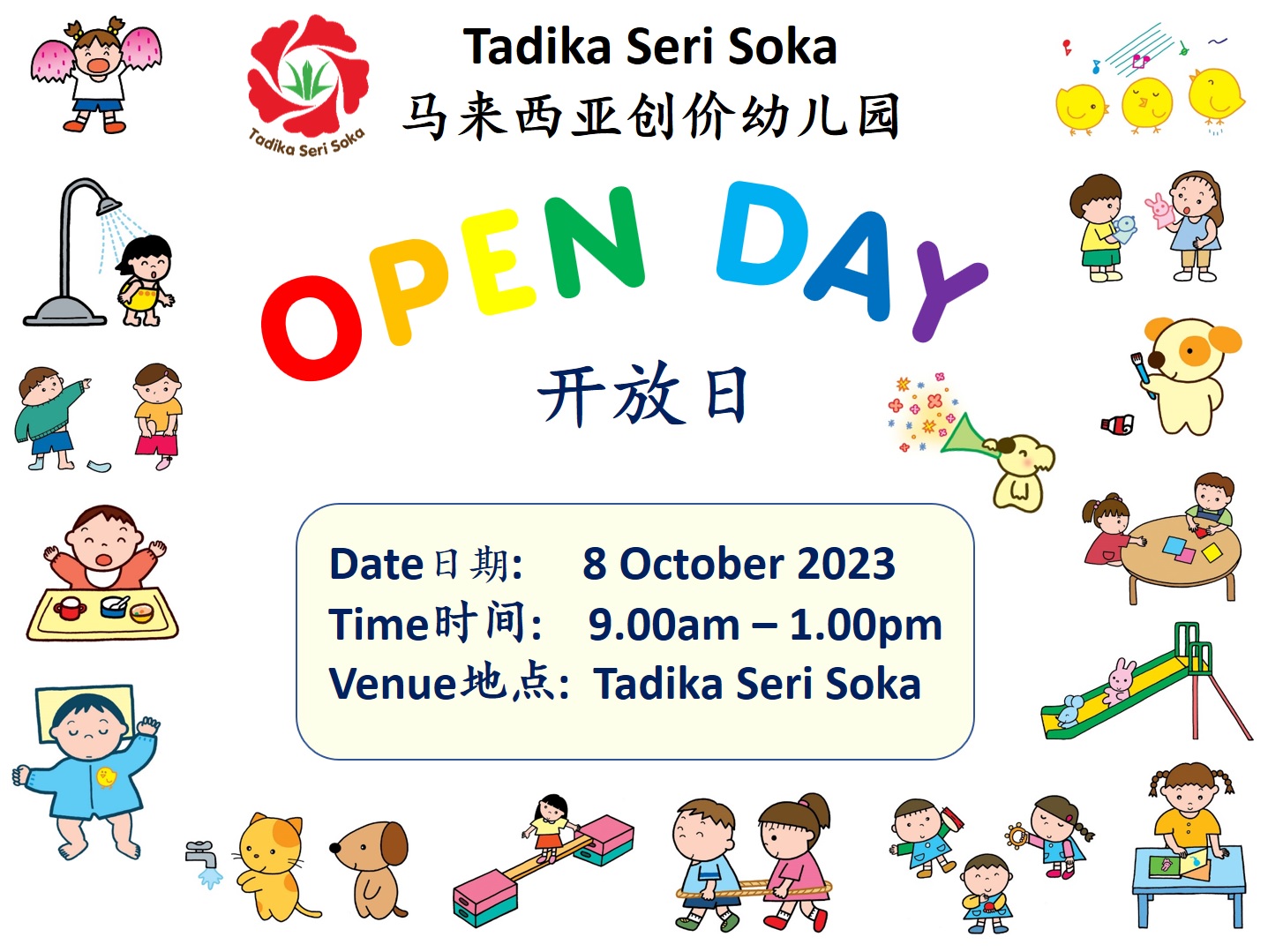 Open Day 2023
We cordially invite you to join our Open Day to learn more about Tadika Seri Soka!
Date: 8.10.2023 (Sunday)
Time: 9am – 1pm
Venue: Tadika Seri Soka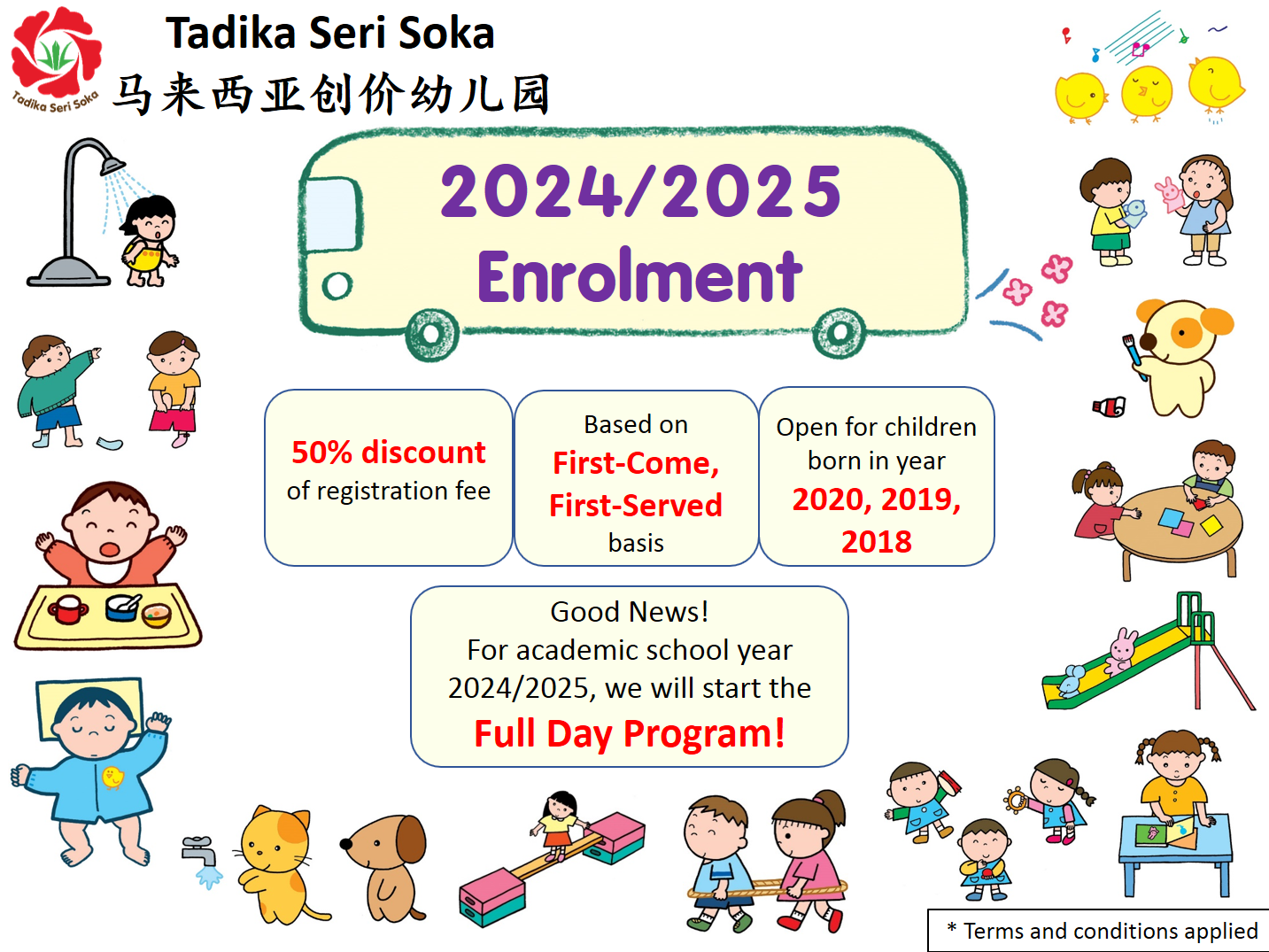 Enrolment 2024/2025
Registration for enrolment will start from 08.10.2023 (Sunday) at 11am.
It is based on a First-Come, First-Served basis.
Enrolment is open to children born in the year of 2020, 2019 and 2018
If you are interested in enrolling your child, kindly fill in the Google Form attached below which is ONLY available on 08.10.2023 (Sunday) at 11am.  https://forms.gle/9WgweAN54d91iWwp6
We will inform you via WhatsApp message within 3 working days to notify you the registration status.
Registration from 08.10.2023 to 4.11.2023 will enjoy a 50% discount on the registration fee.
Please contact us at 019-320 5440 if there is any query.